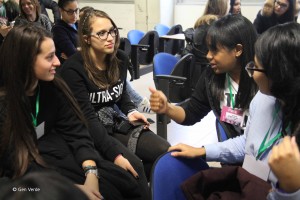 It takes a lot of work in preparation for the project, and a lot of energy in living those intense days, and then, what remains? Are they just some snapshots for an album or does it go deeper?
We've asked those who were involved in some of the many places around the world where this initiative has taken place.
We found some points in common in what they told us.
The first point? Start Now gives us the key to a different way of living; to relating to others, based on trust, openness and giving space to the common good rather than to his/herself. This lifestyle continues in day-to-day lives. "What we have experienced is for all, it's deep and changes your life. It's about proposing a different culture, a culture of fraternity, tolerance and respect."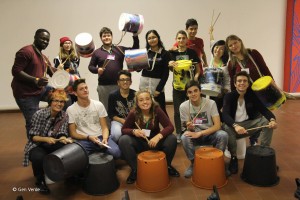 The second: the main effect is that special feeling in the air that's like being part of a family, which gives us the courage and drive to act, first of all to change the world around us, and it lets us discover that "together we are strong and we are not alone. We can dream big if we walk together." Someone called it a "spirit of fraternity" saying that "there's nothing truer and greater than the bond between people who put the good of the other before their own."
The third point can be entitled sharing: it is about the drive, the desire to tell others of what we've lived, to pass on the joy we've experienced and let them be part of this venture of building a better world wherever they are.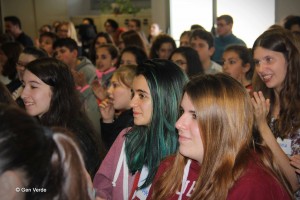 A teacher said about her students who had participated in the project: "I feel that together with me they are builders of a better world because they have shown the depth of their humanity, which I had underestimated. I no longer see them as boys and girls, at times immature, but as people capable of taking on a challenge and with whom I can try to change the world."
The desire to live day to day and to spread this new culture has given rise to various initiatives.
In Palermo, for example, they are already working on a second edition of Start Now 2018 to offer this "profound experience that changes lives" to more people.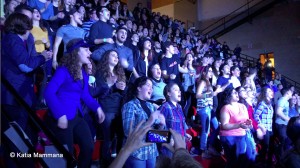 In Huétor Tájar, in the spirit of Start Now, they have prepared for the Easter vigil last year and for a traditional "solidarity race", in which they "tried to spread as much joy as possible" because "we have understood – one girl told us – that life is much better if it is accompanied by smiles and our joy.
In Azpeitia in Spain, the director of a university was impressed by the participation of the young people in the project, and has asked them to present the project and their own experience at the university.
And in La Spezia, in order to share with those in need, they organized a "car washing" afternoon for friends in Nigeria and a fantastic "Dance in masks in the 60s" involving a great number of people, and the proceeds went to a medical dispensary in Man in Ivory Coast. Before the dance began they were connected with friends in Man via Skype to make sure that fraternity "was felt" by all.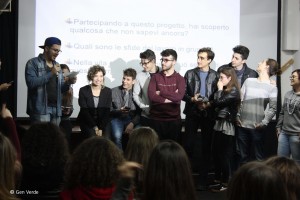 And finally, another valuable voice we found in common is "everything we do can have a global repercussion. It's important to start wit ourselves and our own actions, however small they may be, to build a world that is much more united."
In brief, they are small steps but with an immense horizon – that of feeling we are part of a choir where no voice can be missing.
And who can say how many more effects the shared experience of Start Now project has brought about all over the world. It is not so much a beautiful fireworks display that burn out leaving only a nostalgic memory but to a spark that starts to burn and spreads.