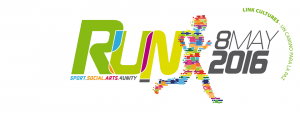 Birmingham
Nishkam School, Great Kings St North, Birmingham B19 2LF
8 May 11am – 3.30pm
(Bring packed lunch – vegetarian please. Nishkam is a vegetarian school)
Workshops: 
Music, Percussion, Dance, Sport
Suggested contribution £2.00
Further details contact: Pat Whitney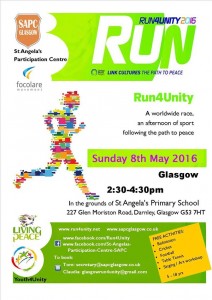 Over 170 locations around the world will be linked up across 24 hours in this the 5th global run4unity event. Thousands of young people of all faiths and creeds will be united in this act of solidarity.
The aim of run4unity is to experience peace and the unity of the human family during this day, at least, and to promote the Golden Rule (ethic of reciprocity) as a means for achieving this.
"Do not do to others what you would not want them to do to you"
Time Out for Peace – a minute of silence or prayer for Peace is one of the key moments at each event.
Check out http://www.run4unity.net
Other UK Events