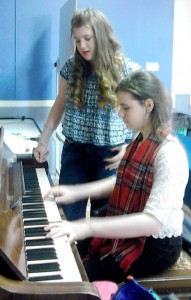 On Saturday 21 March it happened. After great collaboration amongst the girls, their parents, the wider Focolare community and a local choir, well over a hundred people came together for an evening which was full of music, laughter and joy.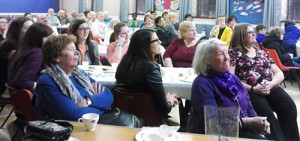 A video message recorded earlier that day by some of the Gen 3 girls of the Focolare community in Syria was the shown; its effect was powerful and the link between what they are living now and the experience of the origins of the Focolare, also during a war, emerged very strongly.
"We feel inside that we really need to listen to the voice of God, to distinguish His voice in all the noise that we hear and we still have the hope that this small flame within us will never die".
Contributions to the evening came in hundreds of ways. There were solos, instrumental pieces played, songs for everyone to sing along with, a Middle Eastern dance, a raffle, a quiz and a table overflowing with home-made refreshments. People left saying it had been like a family party.
The money raised on the evening itself was over £800 and now, a few days later, the amount collected for Syria is more than £1000.