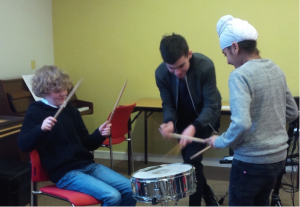 Following on from the successful Gen Verde UK tour last year, some of the young people involved in the Start Now workshops and concerts across the UK reunited for a performing arts weekend in Welwyn Garden City.
They were welcomed by a video message from Gen Verde, recorded whilst setting up their Start Now concert in Hong Kong on Friday.
"Be the Change you want to see in the world" was the theme explored through the dance, percussion and singing workshops.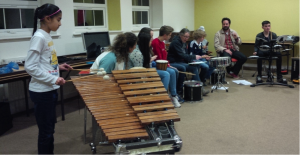 "It was great to see people from different backgrounds and religions. I learnt that all religions have a different perspective on the Golden Rule: treat others as you would like to be treated", one of the young people from Scotland commented on the mix of non-believers, Christians and Sikhs present.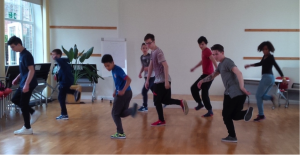 "A highlight for me? Trying new activities such as dance.
The fantastic breakdance workshop leaders were impressed and said: "It was amazing how we managed to create a 'crew' in one day and be tight as a family. We can go out and teach more young people how to learn as quickly as you have."
So what was the secret of the success of the workshops?
"Working together" explained the singers. "If we all work together, the little parts come together, even the harmonies which we used to find difficult". "We can change the world by working together".
"Great to see old friends and meet new ones."
What did I learn?
"To socialise, talk with a lot of people. I want to be more open with people and make new friends. How can we change the world? In doing the small things well for everyone!"
There was also an opportunity to exchange greetings with the young people in Hong Kong who having completed the Start Now workshops were just about to start their concert with Gen Verde.
"Just BRILLIANT" summed up the performance to invited guests on Saturday evening.
Where do we go from here?
8th May 2016