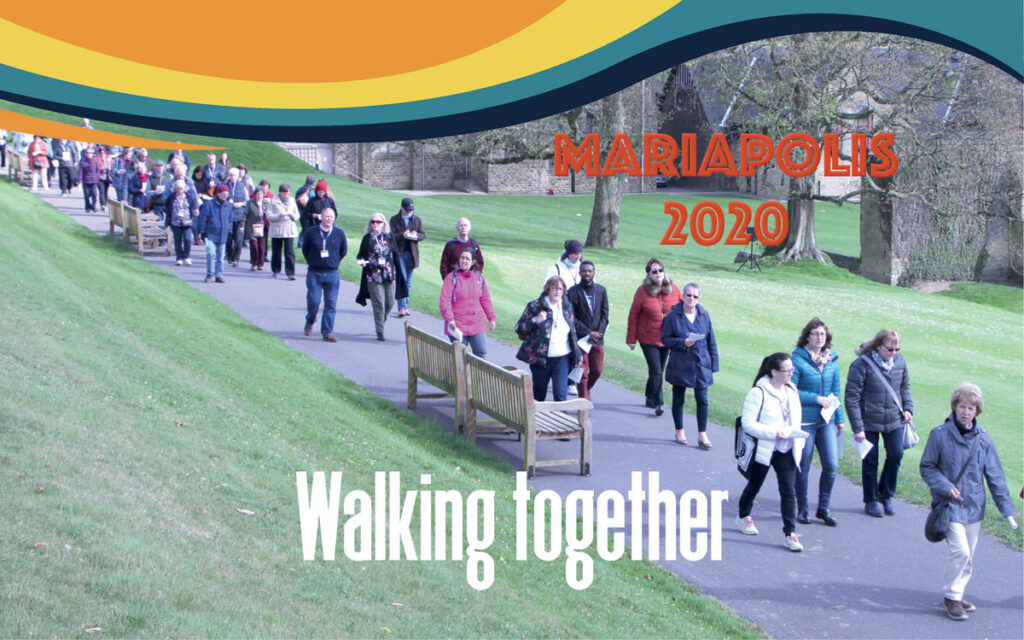 Mariapolis
Mariapolis is an annual gathering of the Focolare Movement which takes place in many countries all over the world. A retreat with a difference, the Mariapolis' aim is to build a 'new society' – a community based on love for each neighbour.
Walking together
While every Mariapolis shares the same goal, each gathering has its own character. Last year, we celebrated 70 years after the very first Mariapolis was held in Italy's Dolomites mountains. Returning to the origins, over 2,000 people from all over Europe participated to an extraordinary European Mariapolis. In GB, a short Mariapolis was also held in Liverpool and one in Wales.
This year, we will come together again from across Britain in the beautiful setting of Ampleforth Abbey. This ancient foundation will be the backdrop for the Mariapolis' theme: on our different journeys and different paths, we can walk together and experience Jesus' promise: 'where two or three are gathered in my name, I am there with them' (Mt 18:20).
Excellent destination for families
With programmes and activities for all ages, the Mariapolis at Ampleforth is also an excellent destination for families. There will be moments of reflection, as well as games, time to talk and outings in the spectacular countryside of North Yorkshire. People of all ages, backgrounds and expressions of faith are welcome to join us for these days of reflection, relaxation, dialogue and fun!
Contact us: mariapolis@focolare.org.uk
Bookings will open on 1st March 2020
Bookings will open on 1st March 2020