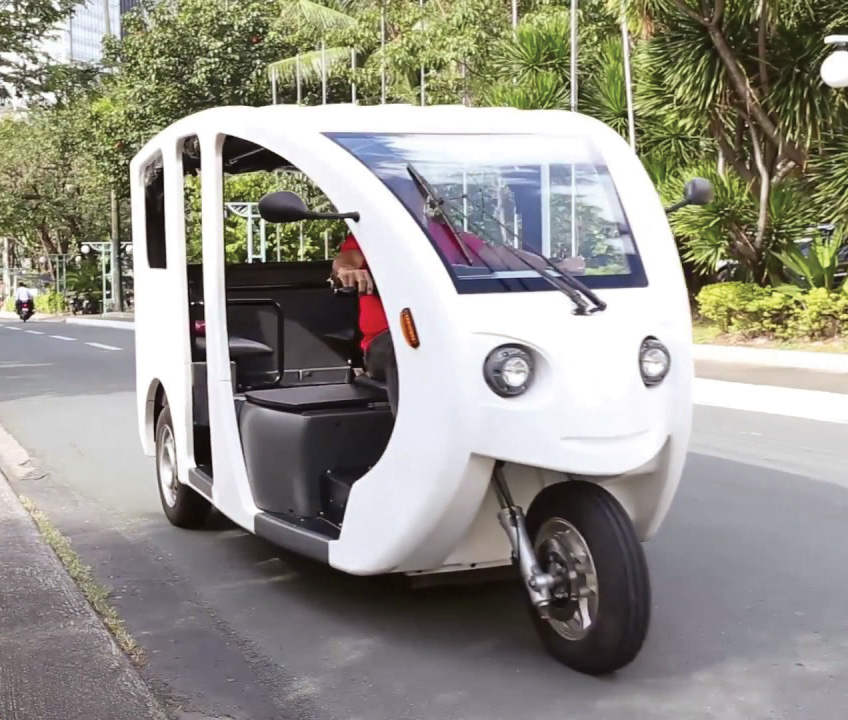 It was an ordinary day. I was lining up to wait for a tricycle ride home at the terminal of our subdivision when suddenly a man came near to the line.
"Dito po" (Here), he said, while pointing at what seems to be a new model of a tricycle. Those who were in the line with me were having second thoughts whether to abandon the line or not. Curious of the new ride, along with a few others, I went to try it. It was an e-tricycle! "Wow, hashtag level up!" I thought. When the ride started, I was surprised!
It makes minimal noise compared to the usual tricycles. There's also no need to gas up because it's battery is rechargeable. The following day, I was surprised again: I saw a few e-jeepneys along the road. Same with the e-tricycle, it also makes minimal noise and also has a rechargeable battery. Each seat also has what looks like a ceiling fan over them. There's also no more going beyond the speed limit as indicated on the signages because these vehicles already have their speed limit.
It's not only in my city; some others in the country are also moving forward with this new type of technology. This move (which is a shift from what we are used to) will benefit not only our environment but ourselves as well. Reducing the number of vehicles on the road will also reduce diseases caused by air pollution, especially respiratory diseases.
A few days after, I was scrolling through my Facebook News Feed when I noticed a post on what seems to be a refilling station for Unilever shampoo and conditioner products in Metro Manila. For example, refilling one type of shampoo will cost you around ₱ 0.58 per gram. I also know of a coffee shop that now sells bamboo straws, another coffee shop once offered free refills after availing of their reusable containers, and also some fast-food chains that discourage the use of single-use plastic straws for beverages.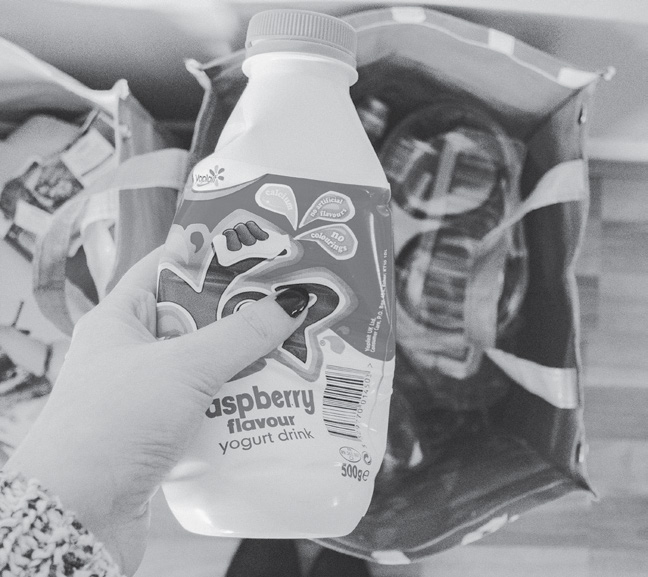 City ordinances have also been in effect to reduce the use of plastic for some time now. Even though recently, the country has been ranked as the 3rd top producer of plastic waste in the ocean, zero-waste actions seem to be the trend today in the Philippines.
Finally, a lot of us are not only recognizing the problem but also looking for ways to be part of the solution. Many initiatives are being done in the Philippines such as making use of the plastic juice containers into ecobags, plastic bottles being turned to chairs or hollow blocks. News like these things get the applause of many of our countrymen but the question remains: How many of us really join in the movement?
It's good that we are already starting to do things but we should not stop here. We must go forward in this path. We must all adopt a "zero-waste lifestyle." If we are truly committed to caring for the environment, our commitment must be seen in our daily choices. They may sound new and far from the usual but they are definitely worth starting to do. To achieve "zero waste," we can start by reducing trash. This is something that we started doing in our parish. In the past, whenever we have activities for and by the youth, we always used plastic cups and utensils, and paper plates.
As of January this year, we have started to change this by using the plates and utensils in the center and then we take turns in washing the dishes every now and then. We also started encouraging participants of our activities to bring their own water tumblers or water jugs. In this way, we are able to reduce waste.
Some people have also started bringing with them their "zero-waste toolkit" which allows them not to use plastic utensils, straws, and cups offered when eating somewhere like in a food court. Inside this toolkit is a reusable drinking bottle and/or mug, reusable straw (made of either metal or bamboo), and reusable utensils (made of either metal or wood).
So, what are we waiting for? Let's do our part! As Pope Francis said in his 'Laudato Si': "All of us can cooperate as instruments of God for the care of creation, each according to his or her own culture, experience, involvements and talents."
Giancarlo "Gio" Francisco
Source: New City Philippine Edition