On Sunday, 3 May 2015 from 11.00 am to 12.00 noon, boys and girls of different races, cultures and religions will be running together at iconic landmarks in different parts of the planet, as a witness to their commitment for peace and unity.
During the recent months, the Teens for Unity have been involved in the preparation for this event which in previous years attracted the participation of over 100,000 teenagers in various cities around the world. The relay races will cross several symbolic places of peace and unity. A number of well-known people in the field of sport and culture, as well as civil and religious authorities, are expected to be present.
The relay race will start off in the Pacific island of Fiji at 11.00 am local time. Then, at the stroke of 12.00 noon, the baton will pass to the next time zone, and subsequently to each time zone in turn. At various locations in different latitudes, sporting events will take place along with actions for solidarity and the presentation of experiences by those working in the local society to alleviate poverty, loneliness and those who are disadvantaged and marginalised.
By following the numerous messages, photos, videos posted on Facebook and YouTube you can get an idea of what's already in the pipeline in the different countries of the world. On the 3rd of May 3, you can follow the Run4Unity relay event via the website which will be kept to date over the 24 hours, by the young people themselves, with links to the various cities in the five continents.
Discovering Fraternity: a challenge launched by Teens for Unity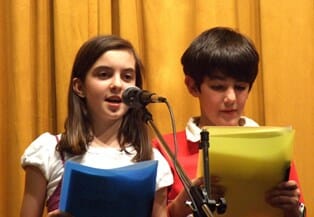 When we treat the other person as a brother or sister, we raise hopes for peace and the ability to increase the unity of the human family. To this end we are committed to building or reinforcing the "bonds of unity" (WeLink) with each person, to weave a network of peace which can embrace the world, starting with those who are with us in living the Golden Rule: "Do unto others as you would have them do to you".
To be protagonists in bring about small or big changes, we need the courage to take initiative ourselves. If you can manage to create activities or gestures that promote PEACE, involving also other people, you can immortalise this moment by taking a photo of your hands and posting it on #run4unity with the name of your hashtag (#4placename) and your comments.
We can start this competition straightaway between all of us. Then on 3rd May we can see which of the Run4Unity participating cities have accomplished the most hashtags for peace.
More information:
Run4Unity (El Paso, TX)
Run4Unity (Houston, TX)
Run4Unity (Dallas, TX)
Run4Unity (St. Louis, MO)
Run4Unity (Los Angeles, CA)
Run4Unity (Chicago, IL)
Run4Unity (Columbus, OH)