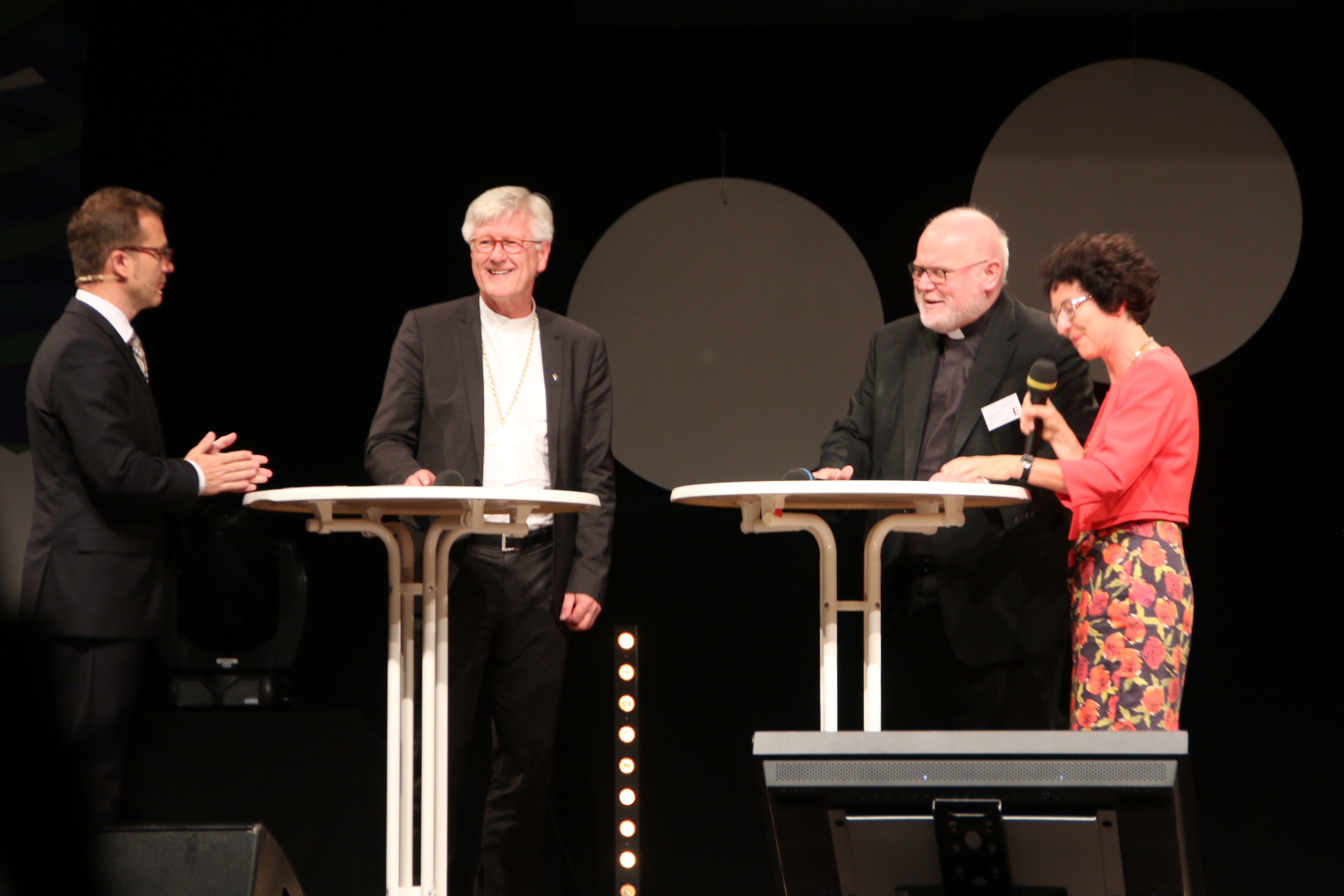 "Movements can bring together a Europe that is increasingly polarised." This was the message of Evangelical-Lutheran Heinrich Bedford-Strohm during the first morning of the Congress of Collaborators in the Ecumenical network "Together for Europe" in Munich, is said in the Together for Europe press release at the conclusion of the first day of work. Seventeen hundred participants from 200 Christian Communities and Movements from forty countries are together at Circus Krone on June 30 and July 1.
"Unless we clarify the urgent questions of Europe, they will overrun us," Gerhard Pross of the International Steering Committee declared at the beginning. "Europe has to learn to share!" Fifteen years of experience by Christian Communities and Movements in a "profound process of reconciliation to form a community in diversity has been experienced as an enrichment" to oppose the centrifugal forces in Europe with a path towards a new togetherness," Together for Europe declares.
At the press conference on June 30 in Munich, Focolare president Maria Voce called it "communion at the service of others". "This is why," she reiterated while recalling the 7 Yeses of 2007, "we are making concrete commitments," in favour of life, family, creation, a solid economy, peace, personal and collective responsibility. We've found that there is more strength and incisiveness when we act together, overcoming our differences, borders and any other obstacle there may be. And we have found that the institutions need this, because they often find themselves all alone in facing serious problems."      
"Cardinal Reinhard Marx and Bishop Heinrich and Bishop Heinrich Bedford-Strohm gave a convincing example of their friendship and their way together. "The ecumenism of the heart promises far more for the future of the churches than we imagine," the chairman of the Evangelical Churches in Germany stated. "We only reach the goal of unity if we are completely and utterly reconciled," Cardinal Marx emphasised. The strength to achieve it arises from the encounter, "The other person strengthens us and helps us along the way to reconciliation."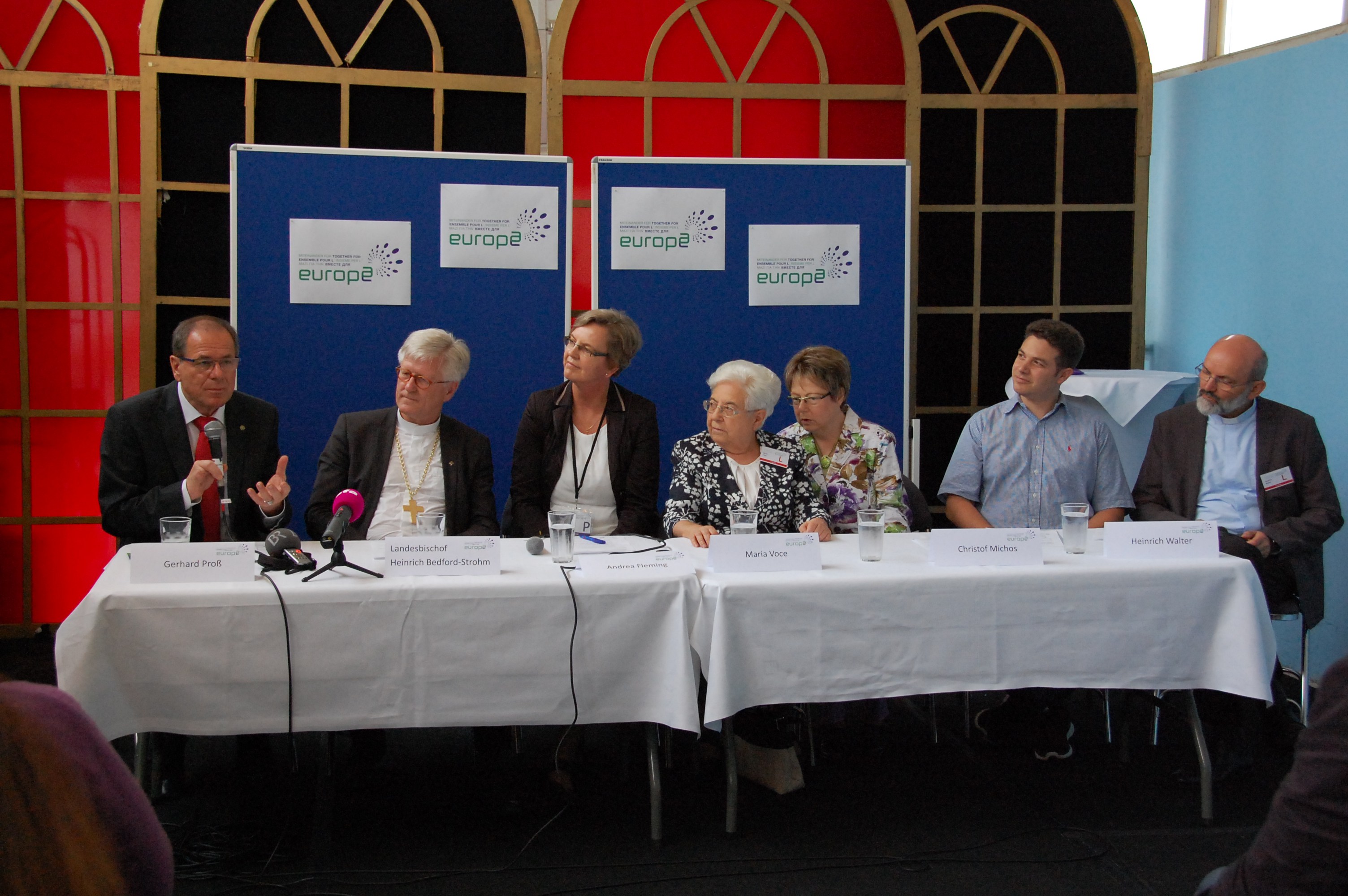 In the afternoon nineteen very different forums gave the participants an opportunity to enter into dialogue with one another. These included reports on projects and the initiatives of individual communities, as well as personal testimonies of faith. A well-attended forum discussed the "stumbling blocks" in Ecumenism, to which Cardinal Kasper, former President of the Catholic Ecumenical Secretariat, made a contribution. "In experiences of learning and forgiving you are important outposts!" the expert in ecumenism stated, and held out the prospect that in the foreseeable future a declaration could be made on a consensus of doctrines between Evangelical-Lutheran and the Catholic Churches on the subject of the Church, office and an understanding of the Eucharist.
As for the talk of break-up on the European continent, Maria Voce stated at the press conference: "nationalist, separatist tendencies running through Europe are a result of the fact that Europe has forgotten its values. Declarations from representatives of the Churches are not enough. There is a need for Christian life, and we feel particularly called to contribute to this."
Press Release Together for Europe