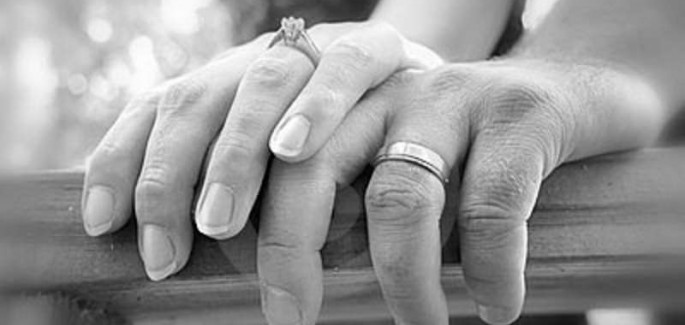 Federico: An Italian and Uruguayan: what are the chances? Yet we happened to meet, seven years ago, at a Latin American center in Rome. I was there to give a hand running things, she to speak her language a bit. Our eyes met and we started to build a home together. Economic constraints, however, pushed us to leave the big city for my parents' small village, especially because one of our greatest wishes was about to come true: our son was on the way. There was much happiness, but the stress of  the birth and the rapid life changes didn't give us any time to breathe.
Laura: As if that were not enough, my mother, who was taking care of my invalid father and my little brother, became seriously ill. I needed to immediately go to Uruguay for at least a couple of months, especially because time was running out for my mother to get to know our little one. In the meantime, Federico and I were living on two different planets: me shut in at home with the child, he always out to escape the tension between us. Whenever our eyes met there was only anger, exhaustion, misunderstanding. As I left I told him, "When I come back, we're either going to break up or stay together forever."
Federico: Our hearts became as distant as the physical separation. The months flew by, she didn't return, and I found myself on a different path. To be honest with her, I felt I had to tell her that I didn't want to get back together and that perhaps she should stay there where she was.
Laura: It hurt a lot, even though I expected it. I gathered my strength, put aside my suffering and decided to return to Italy, knowing that I had little chance. In fact, when I got back home, he didn't want to hear anything about living with me.
Federico: One day I confided to my brother what was happening, and he told me about a couple that had a lot of experience who could help us. The idea didn't seem that convincing at all, but in the end, for the good of the child, I accepted. "Perhaps they can help us separate without touching off a war," I said to myself. It was an afternoon at the end of May. In the garden where we met, the cherries were ripe, and everything spoke of hope and peace. Yet in our hearts opposing feelings were rebelling. The man's strong handshake and the delicate face of his wife gave me shivers along my spine. I saw that Laura, too, was moved. We talked with them for a half-hour. That night I left behind everything and returned home. As I entered, tears ran down my face, but my soul seemed to fly. Maybe I could do this!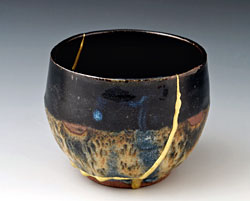 Laura: When I saw Federico come back I couldn't believe it. Our next appointment with that couple was at Loppiano (near Florence), where we met other friends of theirs, couples who were having difficulties like us. But the change in us had already begun. At the course organized by New Families of the Focolare Movement, the first thing they talked to us about – almost like a game – was the Japanese art of kintsugi, where a broken ceramic vase is not thrown away, but glued together with gold. Doing so, it becomes even more valuable. The new atmosphere we were breathing in there was renewing us without us realizing it. We understood that forgiveness was the gold that could put us together again, and we asked it of each other. We found the strength to give of ourselves to each other.
Federico: It was a mix of the spirituality of unity, which the course was based on; advice from experts; and the support from the other couples that strengthened our desire to be reborn again as a couple and gave us a fundamental push to change. Ever since, each day we tell each other that we're ready to start again, without taking anything for granted and making the effort to step in each other's shoes.
Laura: After two years we got to the point where we were able to make an important decision: to get married in Church, so that Love par excellence could watch over our life together and continue flowing forever. Now we are expecting our second child in July. Truly the love of God knew how to write straight on our crooked lines!