There is a festive atmosphere in Reșița, Romania, a Municipality located on the border with Serbia, population around 90,000.
The first young people began to arrive yesterday evening from Italy, Catholic youth who were welcomed at an official ceremony in the most ancient Orthodox church in the city, and they were offered hospitality in the homes of their Romanian peers. Today the Orthodox youth arrive: some by bus, some by car and some on foot. The Municipal Administration held a moment of greeting before the party moved on to Băile Herculane, a tourist town in the southwest of the country where an ecumenical camp will be held. The vice-mayor was pleased and expressed congratulations for the experience of twinning between the Romanian Parish of Our Lady of the Assumption and the Roman Catholic parish of Santa Maria de Borgo in Pesaro, Italy, which has been established for eight years.
This was followed by presentations with Italian and Romanian young people. The dominant feeling was certainly the joy of discovering one another as brothers and sisters united in the same Christian faith. This common bond was even more invigorated by their shared goal of building a more united world, and of deepening their own unity through a genuine and sincere exchange during their days at the camp.
They are not only Catholics. Gabor, for example, is a Calvinist and others are Evangelicals. But here there are only Christians, accompanied by the wise and caring guides from their parishes. The choice of Resita was not a random one. It is located in the region of Banat that has had a decades-long calling to tolerance and openness. Eighteen different ethnicities live there and belong to several different Christian Churches.
Anna attended becuase she believes in the unity amongst Christians and wants to make her own contribution so that it happens as soon as possible. Joseph studies medicine, but at the end of Medical school he wants to pursue the priesthood. Emil wants to be a film director. Matteo does not know what he will study or do in life. He only knows that he wants to be part of this project of building unity at every level. They do not know what the future will be, but they believe in their common ideal. Days of sharing and deep friendship await them based on the same love that each of them has for Jesus and for "his dream" that all be one.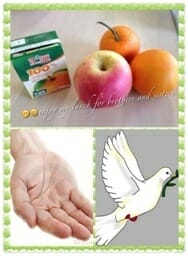 In China the project is focused on peace and fraternity. There, the trailblazers are also young people, but they intend to involve people of all ages. Their proposal: Give up a meal, a snack or something else on the 11th day of each month from November until April. Give the money that was saved to the poor. The money can be sent via "red pocket" on the social network.
To help remember they have supplied bus identity cards with card-holders stamped with the Youth for a United World logo and six thumbs-up to be coloured every time you participate in the the project. To their great surprise, a large number of "red pockets" arrived in just a few short hours accompanied by messages of gratitude and encouragement. It was like a grapevine that spread peace, generosity and commitment. Up until now 844 euros have been collected, a small amount, but rich in meaning with the messages that accompanied the donations. In China, Novemeber 11th was a day dedicated to the unmarried and to shopping. Some gave up a snack, others a more substantial meal. One girl wrote: "I didn't find anything to buy, because everything was very expensive. Then, I was glad to hear about your project and I'm pleased to offer this small contribution for someone in need."
Gustavo Clariá