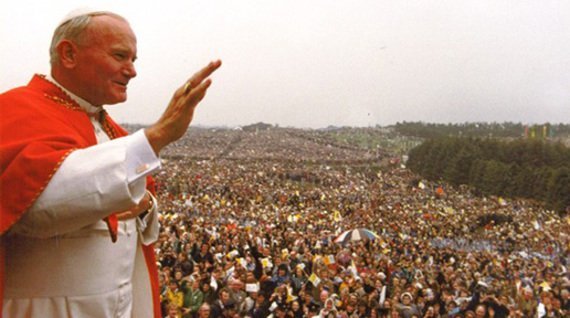 In 1994, in conjunction with the International Year dedicated by the United Nations to the Family, John Paul II announced the "World Meeting of Families", which took place in Rome 8-9 October of the same year. Since then, the event has been repeated every three years. The past editions were held in Rio de Janeiro (Brazil) in 1997, in Rome in 2000 (during the Jubilee Year), in Manila (Philippines) in 2003, in Valencia (Spain) in 2006, in Mexico City in 2009, at Milan (Italy) in 2012 and finally in Philadelphia (USA) in 2015.
A few days before ninth edition, which will take place in Dublin (Ireland) on August 25-26 2018, with the title "The Gospel of the family: joy for the world", thousands of families from 196 countries of the world are preparing for the meeting with Pope Francis. Half a million people are expected to attend the Mass.
Promoted by the new Dicastery for the Laity, the Family and Life, the event will be preceded by a three-day pastoral conference attended by 37,000 families.