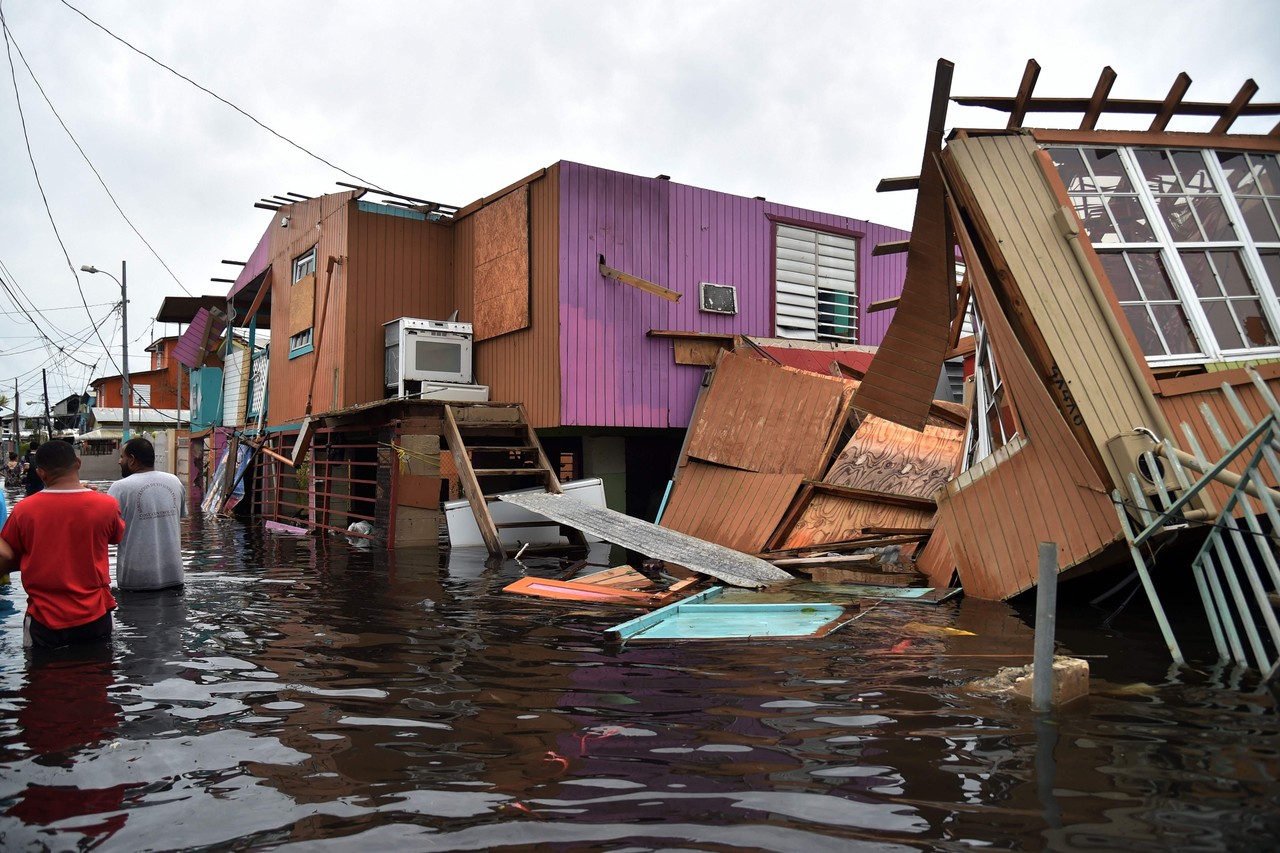 A month and a half has gone by since the passing of Hurricane Maria, which caused the death of ten people and the destruction of thousands of homes, with its 250 km winds and torrential rains.
Puerto Rico hasn't had such a wave of bad weather since 1928 when it was overwhelmed by a category 5 hurricane. From that day on, the island, with more than 3 million and a half inhabitants, suffers from a great problem with the water supply, food, medicine and electricity. The problems are not over, and it could provoke an exodus never witnessed before, further reducing the possibility of mid-term recovery.
In the midst of these huge difficulties, the local Focolare community has also contributed its share, with collections of food and clothing to lift up the local population. "Some of us had some physical damages," they write "especially in one family that lost everything, managing to salvage on a few small objects from the fury of the hurricane. At the moment they are in a small apartment that was placed at their service, but the entire community is conducting a communion of good to support them. The reconstruction of the area will be slow, but we have faith in God and have placed ourselves in His hands."
There have been many experiences with neighbours and people in difficulty. "Yesterday, for the second time, a well-dressed woman was walking down my street in a confused, aimless state. She was obviously lost. I followed her, without letting her out of my sight, until she was met by another person who had been looking for her. She explained to me that the woman suffered from Alzheimer's and had come out of the institution she was staying in, because the back door had been opened by the hurricane, the electrical generator wasn't working and it was just too hot. When I got back home I spoke with a friend who distributes benzene. He promised me that he would take some to them. Other people I contacted went to repair the door. Now the door is secure again."
"Yesterday I got in line early, at five o'clock in the morning, to buy some petrol. I saw a bus in the rear-view mirror of my car. It was a long wait, so I was able watch the scene. In the driver's seat, a very angry man who continued to curse and swear. Next to him, a woman, perhaps his wife. An awful smell of tobacco smoke was pouring out of the driver's window.
The line was moving slowly in front of me – around twenty cars. As if that wasn't enough, the news began to spread that the gas station would open only at eight and not six as I had thought. As I waited, the woman approached me and asked if I would help her to move the bus, because her husband had left and her feet didn't reach the pedals. At first I refused, with the excuse that I wasn't able to drive a bus. But the real reason was something else: I really didn't like the way that man was acting. I realized I had to change my attitude and welcome her request as if Jesus himself had made it. When the driver returned, I explained that I was the one who moved his bus at the request of his wife. He began to let it all out, describing all his problems to me, for the next three hours. By the time we were finished filling up on gas, he was a completely different person, We shook hands. I had managed to overcome my prejudice."
"The street I live on was completely blocked with debris and uprooted trees. The majority of my neighbours are old and in frail physical health. I began wondering what would happen if there were need of an ambulance. I began to saw tree trunks and move them off the road. In the end, we had lunch together with whatever anyone had to share."
"We wanted to share water and food provisions with neighbours. Our own reserves dwindled, but the rapport among us intensified"