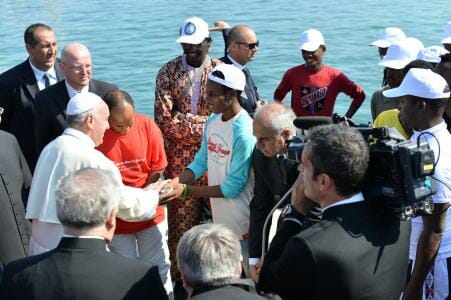 "Often we are closed in ourselves and create many inaccessible and inhospitable islands. Even the most elementary human relations sometimes create realities that are unable to open to each other: a closed couple, a closed family, a closed group, a closed parish, a closed homeland… And this does not come from God!"
Pope Francis's words at the Angelus on 6th September resound strongly, in his call for concrete action to support the hundreds of thousands of refugees forced to leave their homes: "As we draw close to the Jubilee of Mercy, I appeal to parishes, to religious communities, to monasteries and convents and all the shrines of Europe to show the concreteness of the Gospel and take in a refugee family".
In the name of the Focolare Movement, Maria Voce has expressed "gratitude" for this courageous and practical appeal by the Holy Father" and stressed the decision to do what he asks by "opening the doors of our houses and centres to receive people".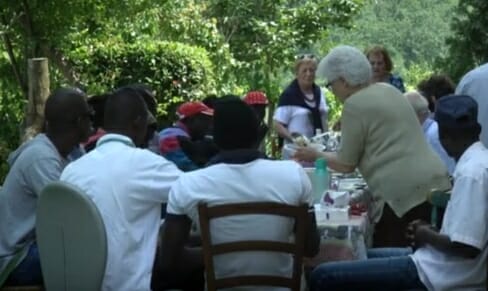 The Focolare Movement is already involved in many initiatives undertaken by individuals and groups in various countries: in North Africa, the Middle East, Europe, South East Asia, North and South America. Help is given to thousands of people from Myanmar in the refugee camps in the north of Thailand. There is the Bed & Breakfast open to migrants in Florence, Italy, reception of refugees in Szeged and other cities in Hungary and Austria; families are being welcomed in Lyon, France; a letter has been sent to the President of Uruguay to encourage reception of refugees. These are just a few of the thousands of examples gathered by the United World Project. But this is not enough.
"We must do more" Maria Voce said, to make political leaders take action, to stop the arms trade and to influence decision-makers in their strategic choices. This – as we are now seeing – can also start from ground level, with the mobilisation of civil society. Moreover, the President of the Focolare Movement has called on its members "to commit themselves and to work together more" so as to promote, together with all those who are working in this direction, actions directed towards unmasking the causes of war and the tragedies that afflict so many places in the world, with the aim of bringing solutions "putting into play our capacities, our resources and our readiness".
Press Releases –  Focolare Information Service (SIF)