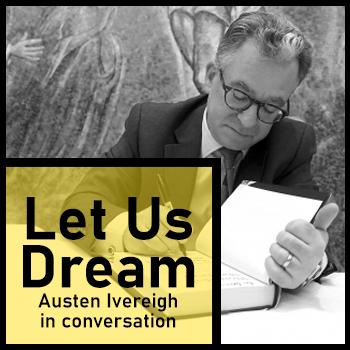 We celebrate our city through music, prayer, storytelling, discussion, and more.
This year's theme is 'Common Ground, Common Good'
We mark our tenth year by exploring our 'common ground, common good'. We invite you to walk with us, crossing boundaries in our city as we search for what unites us and what is good for all of us.
Our full line-up includes art, drama, conversation, sport, prayer, and our ever-popular 'wonderful wander' over Belfast's common ground.
Confirmed guests include Archbishop of Canterbury Justin Welby, Carl Frampton, Susan McKay, Austen Ivereigh, Sue Divin, and Ruth McGinley.
Corners Festival which begins in St Anne's Cathedral on January 30th at 7pm. In the three minute message which will be shown this Sunday evening in St Anne's the Pope expresses his love for Festivals and how pleased he is that Archbishop of Canterbury, Justin Welby, is speaking at the Festival. Speaking about the 4 Corners Festival Pope Francis says:
"This is a Christian reality. To the extent that we open more horizons, the more the grace of God enters us, the more the Lord is revealed to us".