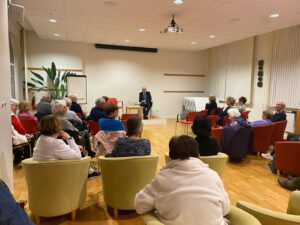 Michal Siewniak shares his impressions of the evening:
Inspiring, refreshing, thought-provoking, challenging, uplifting
There are moments or events in life that we often remember for a long time. Tonight was one of them!
More than 30 people attended a truly amazing evening with Jim McManus, former Director of Public Health at Hertfordshire County Council.
There is a lot that I am taking away from tonight's event:
The importance of faith groups in relation to building meaningful relationships and opportunities for a dialogue, which underpins our human interaction.
The ways in which we can become "Public Health Ambassadors".
Being authentic, genuine and always remembering that our prime role should be to serve others.
Growing "new people" and empowering a new generation of leaders.
Challenging polarisation by becoming channels of cooperation and active listening.
Believing that we ALL have so much to offer! Our participation is vital in changing our neighbourhoods!
Wow…What a wonderful lesson and truly spectacular evening! Thank you Jim!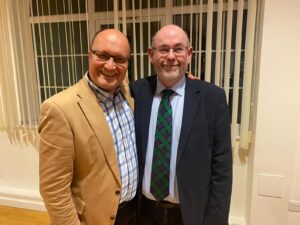 "Be in love with God and be in love with each other — that would be my advice, because I don't know any other way to live. Even when I fall down I don't know any other way to live."
Jim McManus, 20 October 2023