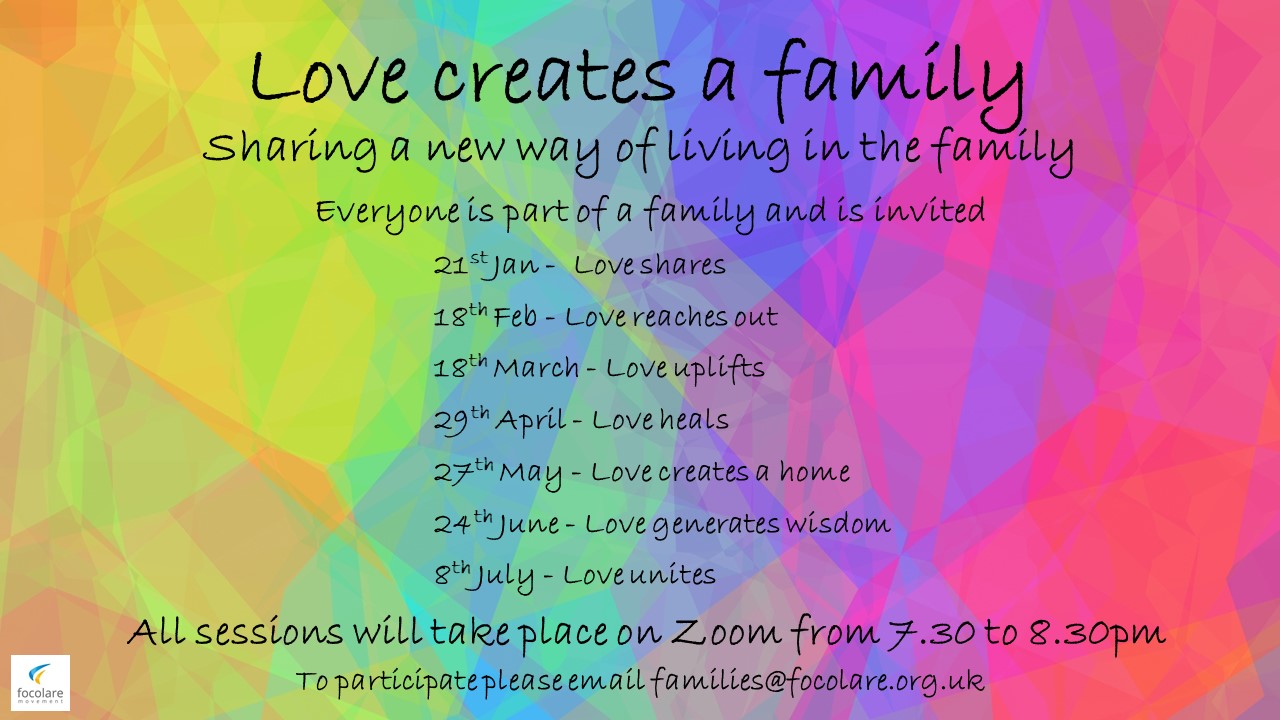 This session completes the course and in a way sums up all the other sessions.  It is about unity, the love that makes us one.  We will look at communication in the family, the use of social media and how we reach out to embrace other families and the whole of humanity.  The session will be led by Tim and Bethany Friery.
You are all welcome to join this final session – you don't need to have attended previous sessions.  
If you would like to participate but haven't registered please email families@focolare.org.uk to receive registration and Zoom details.
For those already registered, you will receive the Zoom link again on Wednesday 7th July.
We look forward to seeing as many of you as possible and concluding the Families course together!
The GB families team