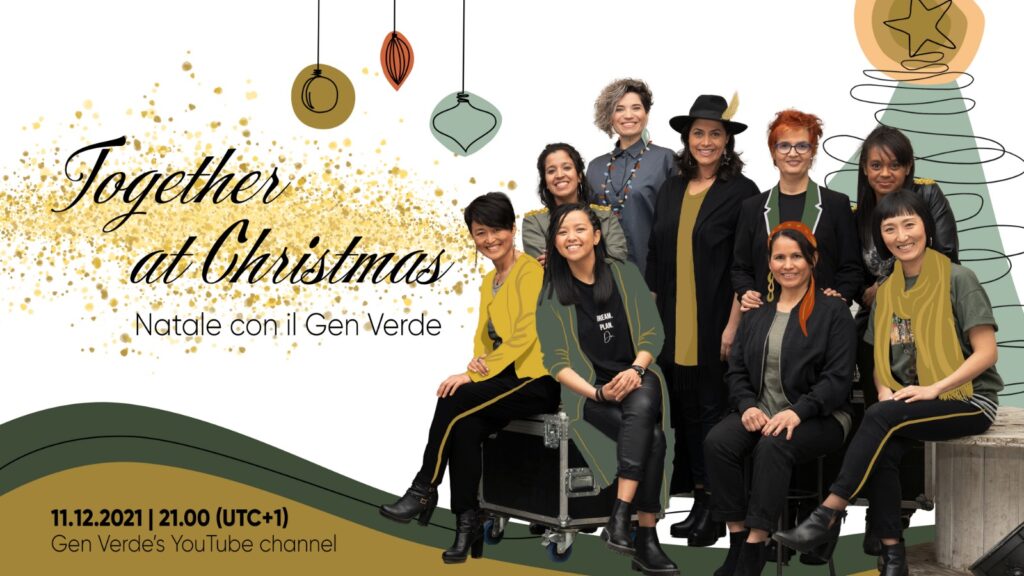 Christmas is celebrated in as many different ways as there are cultures in the world. In this concert, instruments, sounds, songs from our international traditions all come together to express the joy of waiting for this divine night! For those who are far from their loved ones, for those who live in situations of particular pain… we want to be a sign of hope and of consolation. Together to be the "home" of a Child who has brought new life.
Saturday, Dec 11th, 2021
Time: 8pm UK time
GEN VERDE INTERNATIONAL PERFORMING ARTS GROUP
Gen Verde International Performing Arts Group is made up of 19 artists from 14 countries. The group's special characteristic lies in their rich cultural mix which gives an original twist to their music. Their goal: to give voice to the people of our time, to all of humanity, which is called to live for universal fraternity.