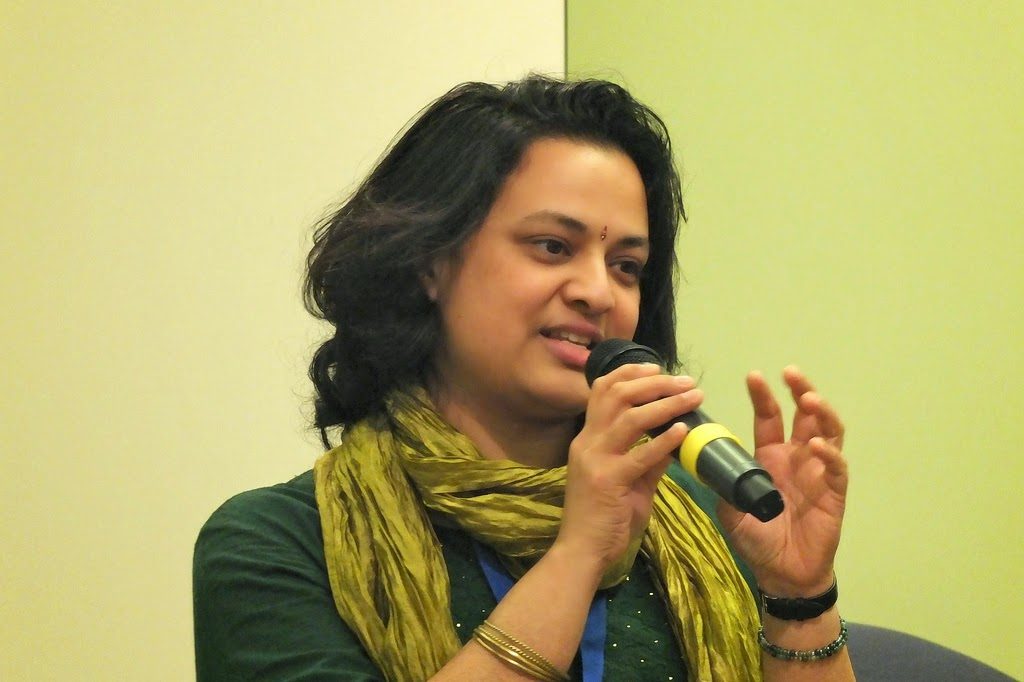 Cherylanne (Doni) Menezes is from Mumbai. She is part of the delegation of 11 members representing India at the Synod on Youth, underway in Rome up to 28 October. Raised in a family that is very active in the district parish, and within the context of a multi-religious community, after her studies in economy and business Cherylanne started to work in the field of management. But her broad range of interests led her to acquire a Master's at the Sophia University in Loppiano, Italy, where she wrote a thesis on Hindu-Christian dialogue in the Focolare Movement, where still today she is committed with the young people of her country.
I met her during a break during the synodal works. The Indian delegation is headed by Cardinal Oswald Gracias, Archbishop of Mumbai, and is composed of 9 bishops (of the Latin, Syro- Malabar and Syro-Malankar churches) and another lay person, Percival, President of the Indian Catholic Youth Movement. Cherylanne is attending the Synod as a representative of the Focolare Movement in India. She has met Pope Francis twice, together with the delegation. The first was at the start of the works ("Also the Hindu youths of the Focolare Movement are praying for you and for this event," she said to the Pope, who reacted with a happy exclamation) and the second when the Synod had already started.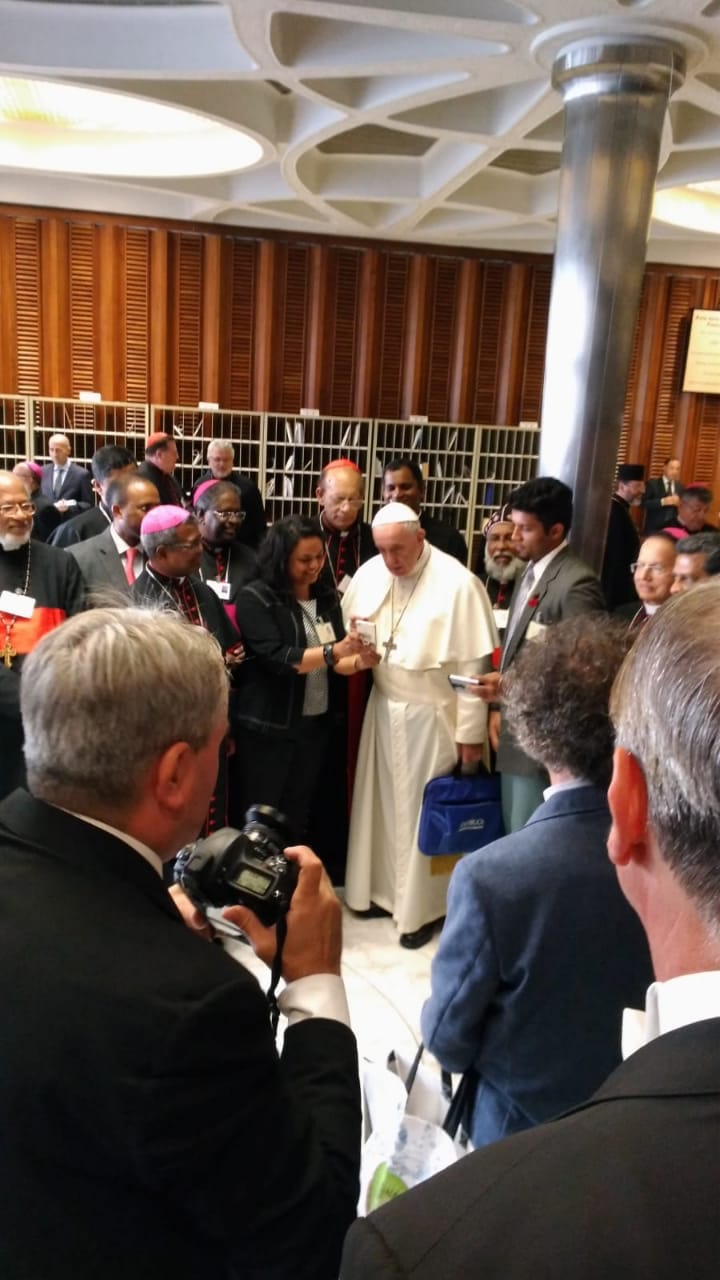 The new appointment was for 17 October. The delegation arrived on time, at the entrance of Aula Nervi, at 4 p.m., together with that of South America. The afternoon session started at 4.30, and half an hour earlier Pope Francis met the single groups, in a joyful and informal personal encounter that was an integral part of the Synodal spirit. Percival gave the Pope a sandalwood cross bearing the image of the Good Shepherd, work of a Hindu artist. "I have also letters for you, Holy Father" Cherylanne added. The letters are wonderful, full of affection of the youth and families of India. Among these were also those of two youths, a Hindu and a Muslim. Besides talking of themselves, they put down in writing the promise to pray for the Pope and the Synod. "Yes, because this is the Synod of all the youth," Cherylanne explained.
On consigning the cross and the letters, Cherylanne dared to ask: "Holy Father, would you like to answer with a video-message to these two young people?" "Certainly," the Pope answered. She took out her cell phone and the Pope turned to look right into the screen. "I want to thank you for your greeting. I greet you too. I pray for you, and ask you to pray for me. We are one in friendship. Unity is always superior to the wars. Work for unity among peoples, respect the identity of one another, whatever religion you profess. May the Lord bless you… Pray for me!" The very short video captured a last frame, the smile of Pope Francis, and the mission ended successfully. Taking a shoot of Pope Francis' greeting with one's own cell phone is not something that happens every day, I said. "It wasn't an act of courage – she said – I just grabbed the opportunity, Pope Francis is always so easy to approach."
How is the experience of the Synod coming along? I asked. "We are experiencing a moment of insight in which the Holy Spirit is at work, and renews everything. The experience which the disciples on the road to Emmaus had lived well describes what we are experiencing. The Church is becoming aware not only of its challenges, but also of its internal wealth and potential. I see a growing convergence in our ideas, here at the Synod, and the urgency to walk together, youths and bishops, clergy and laity, religious movements and associations, in order to go towards the world together and demonstrate our love in action."
Chiara Favotti
The video-message in italian: