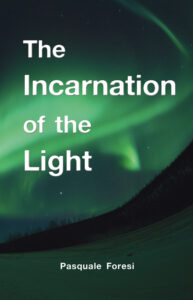 The Incarnation of the Light

A commentary on the 12 points of the spirituality of the Focolare Movement
by Pasquale Foresi

This collection of writings by Pasquale Foresi is essential reading for anyone interested in the Focolare spirituality of unity. Foresi was the first focolarino priest and the Movement's first Co-President.
The founder of the Focolare Movement, Chiara Lubich, always recognised in him a particular plan of God, namely that of the incarnation, i.e. the task of giving tangible expression to the many intuitions that the Holy Spirit inspired her with.
The texts that this book offers would like to help all of us assume responsibility for incarnating the prayer of Jesus, 'that all may be one', according to the multiplicity of gifts that God has given us. They highlight the twelve points of the 'spirituality of unity' of the Focolare Movement that flow from that prayer.
ISBN 978-1-905039-55-5
Published in February 2022
Available from: New City Publishing