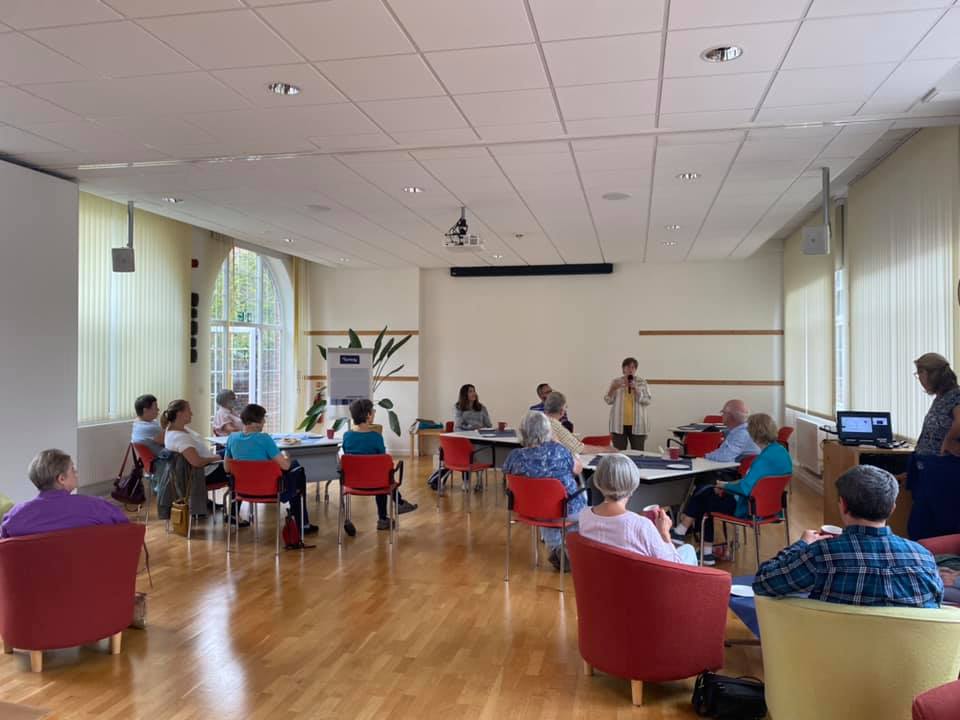 Death, suffering, persecution, devastation, lack of hope for a better tomorrow. I am sure that we all, in one way or another, are desperate to find a solution to combat this terrible crisis, which has already affected so many lives.
The Focolare Movement, in partnership with the Hertfordshire Welcome Refugees organised a Fundraising Event, wanted to take a tangible action to support the most vulnerable members of our global family. The event took place on Sunday, 12th September, and it was hosted by the Focolare Centre for Unity in Welwyn Garden City
The event itself was informative, engaging and educational. Quiz, ice-breaker, useful information about the work of the Hertfordshire Welcome Refugees and the Refugee Resettlement Programme; quite a lot happened during the event, which was attended by more than 30 people.
Let's hope that similar initiatives will be organised in the future. Welwyn Hatfield will house 3 Afghan families and we know that the need to look after those who fled prosecution will be met by our generous community.
Vicky Woodcraft and Michal Siewniak