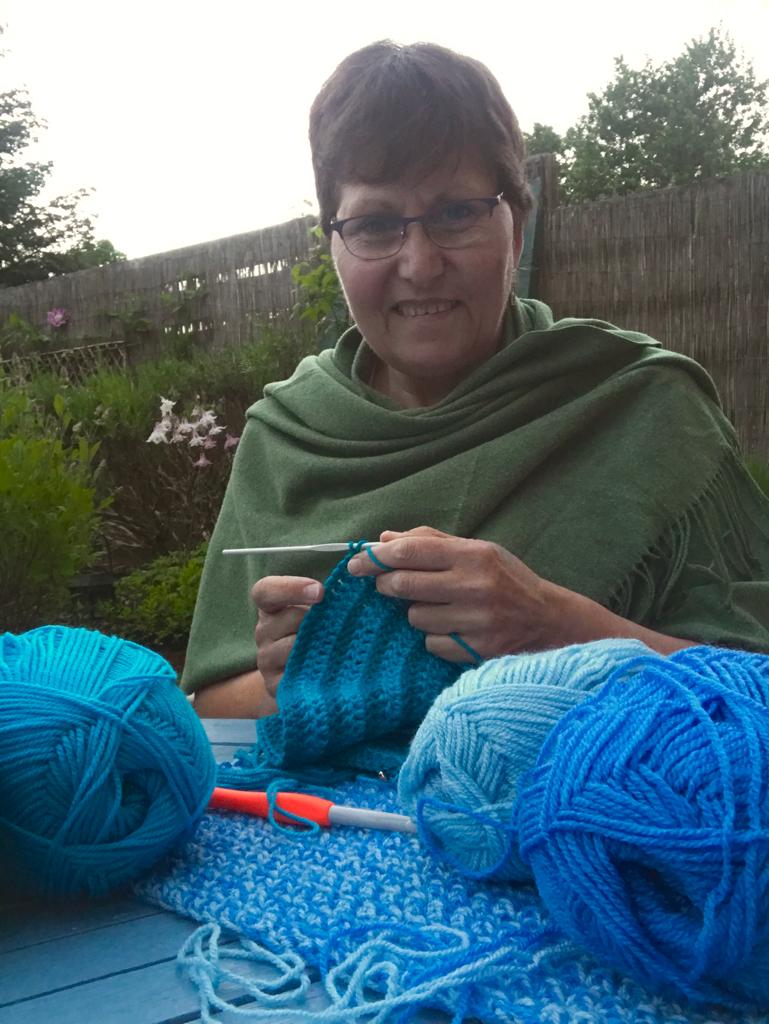 Apart from swimming, preferably in the sea, and hillwalking, being creative with my hands has been my go to when I'm needing to destress. I find it so therapeutic and relaxing. I could easily lose myself in various projects or gardening. These are my precious moments.
It was through a Facebook sewing group that I follow out of interest (as you do), where I was tagged in to the project 'Stitches for Survival'. I had commented on someone's sewing and, before I knew it, I was being invited to participate in something. The title did fascinate me, however, I didn't respond at first glance. I had far too much on my plate and I didn't feel adequately skilled. My resistance was vey real.
One night I decided to actually read what the project was about and to my surprise it wasn't as daunting as I first presumed. I could do a simple 60cmx100cm strip to be joined up as part of the extended 'scarf' of projects for COP26. What a great idea and it was in Glasgow, where I live! The best part for me was that all the work would be repurposed as blankets for the homeless or refugees. That truly appealed to me. It gave it an outreach, a genuine 'Dare to Care' action. So, after being so hesitant in becoming involved, I found myself volunteering to act as a drop off point in my area, and, inadvertently, became a Regional Coordinator!
It's a wonderful group of people who care for the protection of our Earth. This is one way to get involved and be part of COP26. Further relevant details can be found on their website regarding the practicalities of the project. As their website states:
"Stitches for Survival is a creative act of collective hope. Join us in changing the world one stitch at a time."
For more information: https://stitchesforsurvival.earth
Christine Gilgannon